Phase I & II Environmental Site Assessments

for Albany, Latham, Glens Falls & Syracuse

The purpose of an Environmental Site Assessment (ESA) is to reasonably identify ASTM defined Recognized Environmental Conditions (RECs) and to conduct all appropriate inquiries (AAI) into the previous ownership and uses of the property. RECs are defined as: the presence or likely presence of any hazardous substances or petroleum products in, on, or at a property: (1) due to release to the environment; (2) under conditions indicative of a release to the environment; or (3) under conditions that pose a material threat of a future release to the environment. The ESA provides information to the lending institution, current property owner, the potential purchaser, or other interested parties of possible environmental concerns which may influence the transfer of property. The scope of work is tailored to meet current standards for performance for Phase I ESAs and the particular needs of the client and site.
Phase I Environmental Site Assessment
Whether the property in question is industrial, commercial, mixed-use, or multi-family, C.T. Male Associates is able to assess the historical and current uses of the property. All Environmental Site Assessments conducted by C.T. Male Associates are performed in accordance with ASTM E-1527-13 standards, however, the scope of the Phase I can be expanded to meet client's specifications.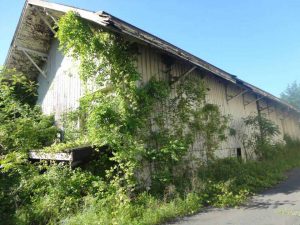 The following describes typical work tasks included in a Phase I ESA:
Site reconnaissance
Interviews with site representatives
Review of municipal property records
Review of historical documents
Review of Federal and State agency databases
Preparation of report documenting findings
Phase II Environmental Site Assessment
If the Phase I ESA indicates the possibility of hazardous or other waste on site, we will, at the client's request, develop a scope of investigation specifically tailored to the site conditions for the client's review and acceptance, and proceed with a Phase II Investigation to determine the magnitude of the risk. Although no Phase II Investigation is the same, it typically may involve:
Subsurface Investigation (soil borings, test pits and/or monitoring wells)
Media Sampling & Laboratory Analysis
Ground Penetrating Radar (GPR) Survey
Do You Need an Assessment?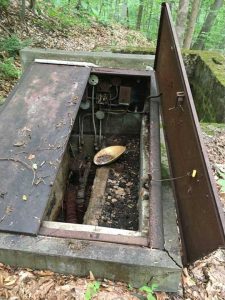 Phase I ESAs are the introductory phase to investigating if there is a potential for environmental risk or contamination on a property. As such, they should be an essential step in acquiring a property. C.T. Male Associates has performed and managed over 3,000 site assessments for municipalities, commercial clients, insurance companies, private clients, and various lenders. Site assessments have been performed on various sites, including:
Residential
Industrial
Commercial
Vacant lands
Institutions
For over 50 years, C.T. Male Associates has been offering environmental services to its clients throughout New York State including Albany, Syracuse, Glens Falls, Johnstown, Red Hook, Poughkeepsie and Latham. Ready to get your Environmental Site Assessment underway? Contact C.T. Male Associates at 518-786-7400.