Land Surveying Services Including UAV Drone Surveying & Laser Scanning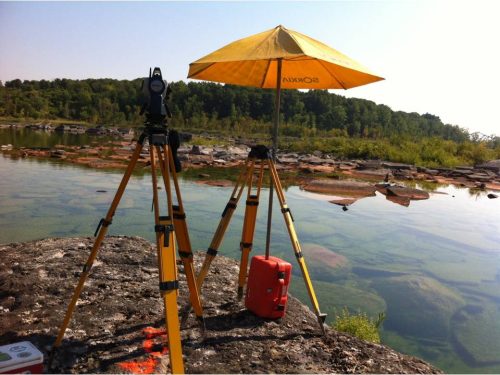 C.T. Male Associates' land surveyors have a distinct reputation for high-quality surveying and mapping services, responsiveness, attention to detail and professionalism. Our professionals maintain up-to-date land survey licenses in many of the eastern United States and collectively have hundreds of years of experience in the land surveying field. The groups extensive resume ranges from residential lot and commercial boundary surveys to surveys of large tracts of land for land conservation groups to sophisticated laser scanning surveying and Unmanned Aerial Vehicle (UAV) drone surveying technology. Our fleet of land survey trucks can be spotted daily on projects throughout the Northeast including Johnstown, Latham, Red Hook, Albany, Glens Falls, Syracuse, Poughkeepsie, and more. Our surveyors are OSHA trained and hold many safety and security clearances required by our clients.
Our founder, Charles T. Male, began his land surveying career in 1910 and built a legacy of excellence that continues to this day. The Land Surveying staff at C.T. Male Associates are some of the most experienced and diversified in the market.
Below you will find a list of the services provided by our Survey Division.
New York State Land Survey Services
C.T. Male Associates land surveying services in Albany, Syracuse, Johnstown, Glens Falls, Poughkeepsie and Red Hook NY include:
Boundary Surveys
Route Surveys
Linear Pipeline/Electric Transmission Line Surveys
Control Surveys
Global Positioning System (GPS) Technology