Topographic Survey Data Guides Project Planning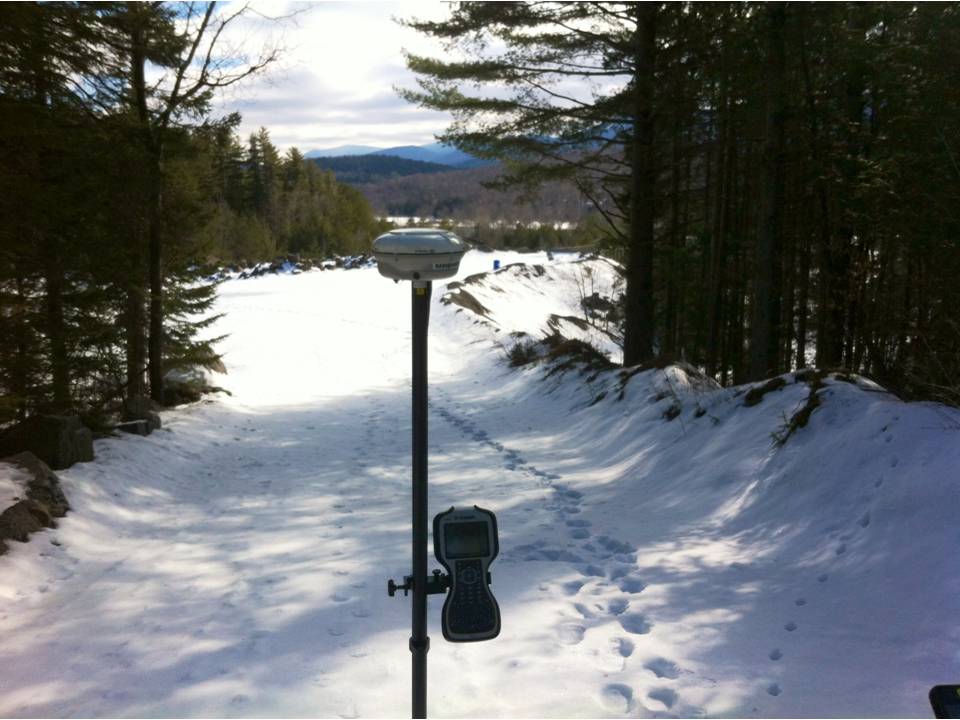 At C.T. Male, we've conducted land surveys of all kinds since 1910. Our topographic surveys play a big part in the success of many projects and impact construction planning decisions more significantly than many of our clients realize.
That's because engineers and architects rely on accurate digital data on site areas to create precise design plans and architectural drawings. The information gleaned from topographical surveys is critical because it lays the groundwork for project planning. Here are some key areas where this valuable data is applied: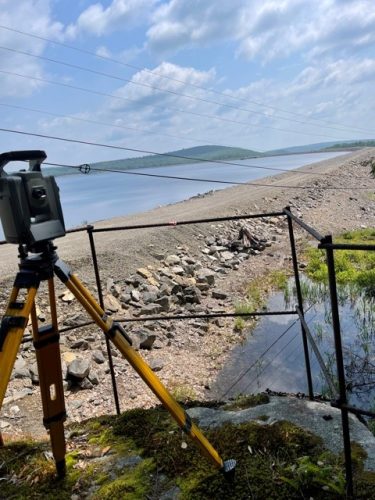 Property development: A property's topographical features drive decisions about what that land may be used for, and a topographic survey is often the initial step prior to purchasing, developing, or evaluating land. These surveys are carried out for projects such as road improvements, housing developments, complex construction projects, highway and bridge construction, grading, septic system installations, drainage projects, and more. Even after the initial project is finished, a topographic survey can still be used for future planning and engineering designs at that location.
Runoff management and grading: Runoff is excess water from precipitation, melting snow, or irrigation. Some of this water is absorbed into the soil, but gravity pulls the rest downhill along with things such as waste, bacteria, and sometimes pollutants. Topographic surveys can identify erosion patterns and slight changes in elevation that can impact plans for how the property can be used. One way to address runoff issues is grading, or reshaping the land's surface, to promote better drainage. These surveys give engineers a clear picture of the property's topography so optimal grading plans can be created.
Permitting and zoning requirements: Government entities often have strict regulations regarding a project's environmental impact. As part of the application for planning approval, a topographic survey will show existing environmental features, the potential impact of the project, and how that impact can be mitigated.
Environmental restoration: While topographic surveys are used primarily for construction and development projects, they are also a valuable tool for environmental planning. The data provided by these surveys regarding elevation and terrain features help engineers reconstruct a landscape to return it to its original, natural state.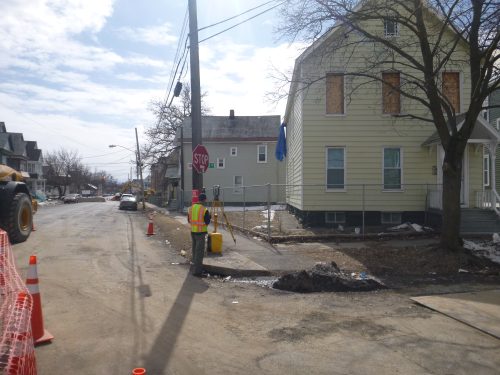 Surveying more than just terrain: Topographic surveys are used to identify the terrain features of a land area. But they also accurately map existing objects on or near the surface, such as buildings, streets, manholes, walkways, retaining walls, utility poles, and even trees. Accurately mapping these features is particularly important for projects in areas that are already developed or densely populated.
At C.T. Male, our survey professionals use a number of different tools to conduct topographic surveys. These tools include Unmanned Aerial Vehicles (UAV) or drones to capture overlapping aerial photographs or high-definition 3D laser scanning or LiDAR (Light Detection and Ranging), in addition to conventional on-the-ground methods and technology. This cutting-edge technology delivers reliable data to clients who use it to make critical planning decisions. Contact us today at (518) 786-7400 to learn more about how our topographic surveys can benefit your next project.