The History of C.T. Male Associates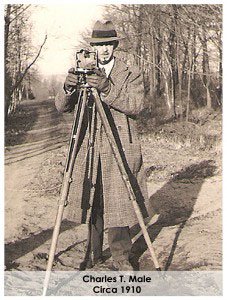 There is more than a century of experience behind the history of C.T. Male Associates Engineering, Surveying, Architecture, Landscape Architecture & Geology, D.P.C. (C.T. Male Associates). It is appropriate that C.T. Male Associates has grown to be a firm with a wide variety of capabilities. The firm was founded by a man whose personal interests and talents included music, mathematics, engineering, politics, teaching, and community service.  Charles T. Male was born in Schenectady, NY in 1889 and received his bachelor's and master's degrees in engineering from Union College in 1913 and 1914 respectively.  It was in 1910, while still an undergraduate, that Charles T. Male began the consulting engineering firm which still bears his name and continues his legacy of ingenuity, professional integrity and outstanding community involvement.
Over 100 Years of Service & Innovation
Though Charles T. Male began working independently in 1910, offering high-quality engineering and surveying services to his clients, his firm expanded over the course of the next 40 years. His sons, Tom, Bill and Ken, became part of his team and in 1950, Charles' son Ken incorporated the firm as C.T. Male Associates Engineering, Surveying, Architecture, Landscape Architecture & Geology, D.P.C.
We are proud to have grown from consulting engineering firm with two full-time employees working out of a single room, to a renowned engineering, environmental, surveying, architecture and landscape architecture firm with over 100 full-time employees working in offices throughout New York State.
For over a century, our firm has forged long-term relationships with a diversified mix of public and private clients in the municipal, state, federal, commercial and industrial markets.  We are client-driven, solution oriented and project focused.  C.T. Male Associates is committed to delivering projects that succeed in achieving our clients' goals and objectives.  Our management team and staff remains on the leading edge of technical and regulatory changes, allowing us to offer the most innovative solutions and comprehensive service packages in today's competitive market.