Dave Roecker, P.E.
Chairman, CEO & President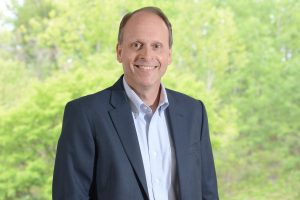 Dave has been with C.T. Male Associates full time since 1984 and serves as the firm's Chairman of the Board of Directors, Chief Executive Officer and President. In those capacities, he is responsible for all strategic, operational and business aspects of the firm.
Dave began his career with C.T. Male Associates in 1980 while still a Civil & Environmental Engineering student, as an intern in the Survey Division. He spent the majority of the early part of his career developing and growing the firm's Environmental Services Division, eventually becoming Vice President, Environmental Services. In 1999 he became Chief Operating Officer, in 2012 Chief Executive Officer, in 2013 Chairman of the Board and in 2019 President. He holds a Bachelor of Science degree in Civil and Environmental Engineering from Clarkson College of Technology in Potsdam, New York and is a licensed Professional Engineer in New York.
< Back to management team