Ray Liuzzo, P.L.S.
VP of Survey & Business
Management
Division Manager, Survey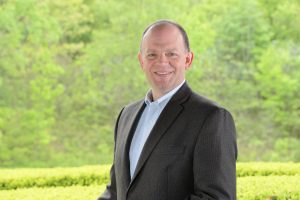 Ray joined C.T. Male Associates in 1997 and serves as the Division Manager for the firms oldest and largest Division, Survey. He holds an Associate of Science degree in Surveying from Paul Smith's College and is a Professional Land Surveyor in New York, Connecticut and Massachusetts. Ray manages and supervises a staff consisting of licensed land surveyors, survey technicians, CAD drafters, field crews and support staff. He is responsible for the introduction of new technology in the Survey Group including High Definition Laser Scanning and Unmanned Aerial Vehicle (UAV) Services.
Ray is a shareholder of the firm and is a member of the Board of Directors. Ray is also the Chairman of the Town of Malta Zoning Board. His expertise is in managing large projects and term contracts for public, private and utility clients.
< Back to management team