2016 Shut Up and Shoot Event To Raise Funds for ALS
Central New York Oil & Gas (CNYOG) sponsored its Sixth Annual benefit to raise funds and awareness of ALS commonly known as Lou Gehrig's disease.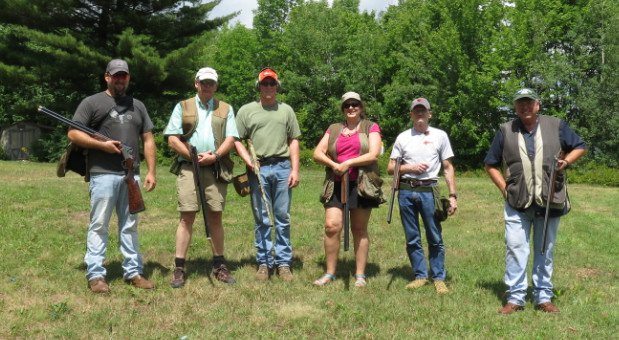 An employee of CNYOG Jay Schultz has been diagnosed with ALS. C.T. Male Associates has worked with Central New York Oil & Gas on the MARC 1 Gas Pipeline project in Bradford County PA and got to know many of the guys working there. We sponsored a Station and sent six of its top shooters to the Sporting Clays Shoot held at Binghamton Gun Club located in Kirkwood Club.
Bob Bartlett, Jonathan Deihl, Christa Hay, Bill Nettleton, Mike Nettleton & John Pritt a client of C.T. Male Associates all participated. We all drove down to Binghamton at 6:30 AM Saturday morning August 6th to a 10 AM Shotgun Start (Literally) followed by a lunch, raffles and time to socialize with all the attendees.
This year Christa Hay won a plaque for First Place ~ Ladies. Congratulations Christa!