The 32nd Annual Holiday Hunger Appeal was a Huge Success!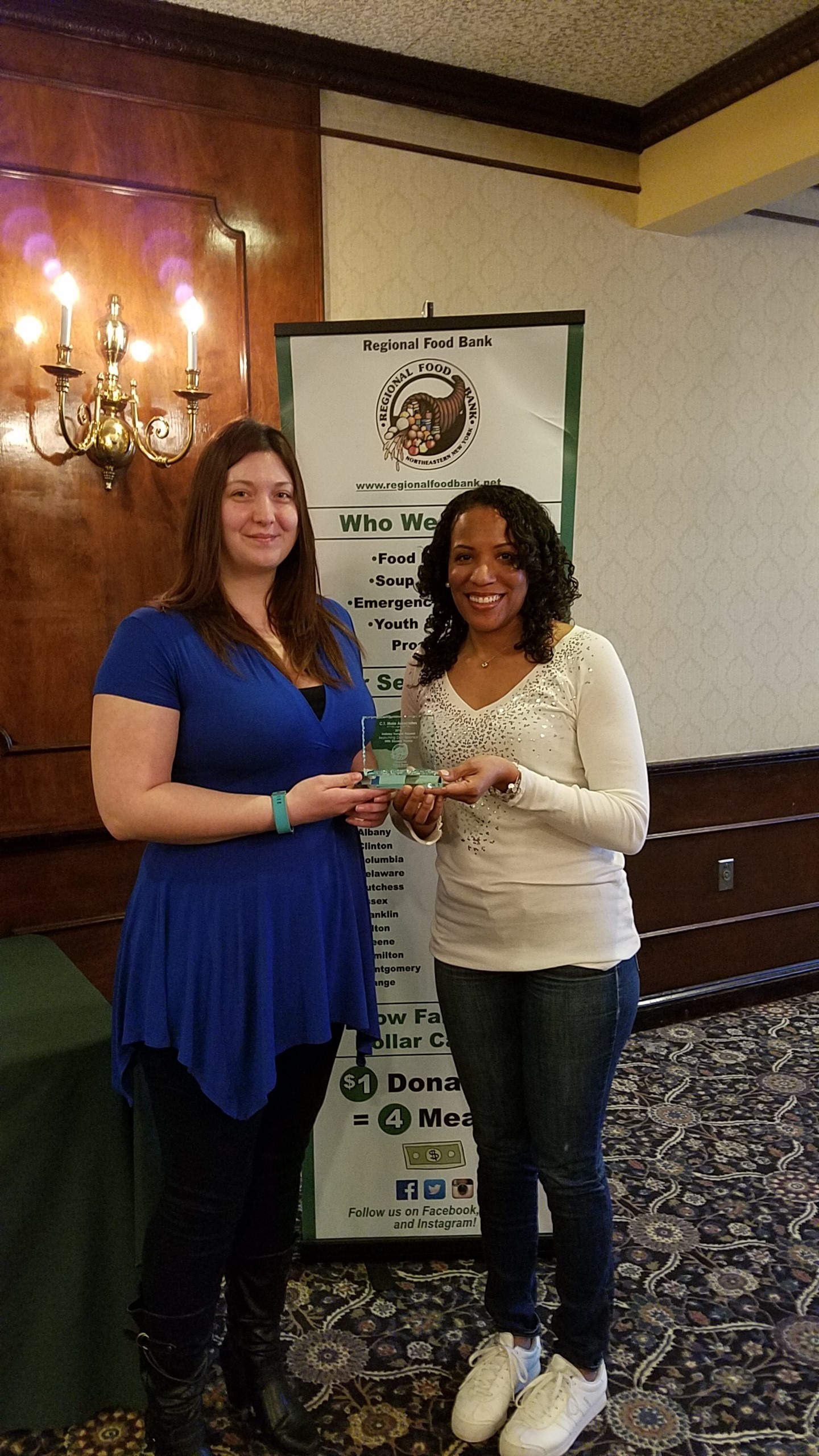 C.T. Male Associates participated in the 32nd Annual Holiday Hunger Appeal again this year. The Holiday Hunger Appeal is the Food Bank's largest and most public fundraising event. It helps to feed many families in need in our local community and just one dollar donated makes 4 meals.
C.T. Male Associates has been a matching day sponsor for a few years now and this year was no different. We kept the tradition going and we had some new faces this year. Crystal Riordan and Sasha Carrington were in charge of this year's event and accepted the award for C.T. Male Associates. They did a wonderful job putting everything together. With the dedication and commitment of our volunteers, we were able to raise a whopping $3,565.00.
For an extra bonus, C.T. Male Associates was listed in the Holiday Hunger Appeal pamphlet as one of the "Best of the Best", with the highest total by a group covering a full day. Thank you to everyone who volunteered and we hope to see you all, and more, volunteer next year!