C.T. Male Associates & Halfmoon Community Solar Project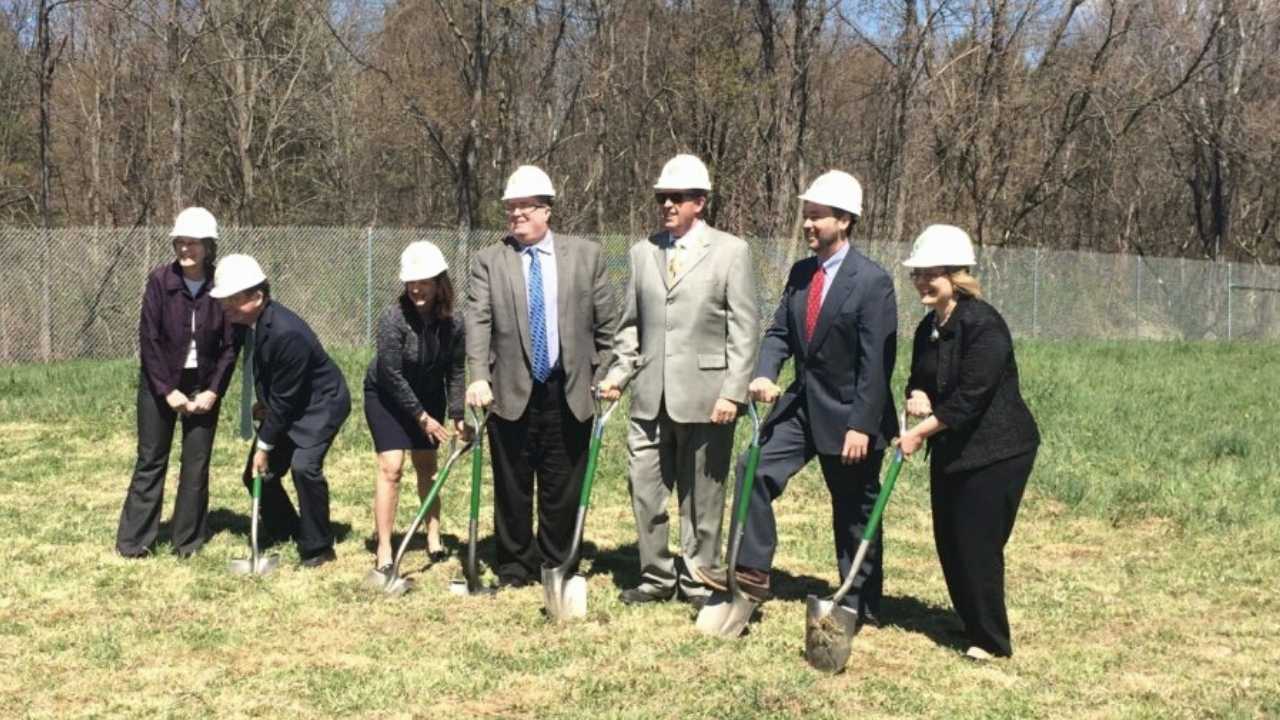 Helping Provide Capital Region Homes with Cheaper, Greener Energy
C.T. Male Associates is proud to be a part of New York's first community solar array. On behalf of our client, EnterSolar, C.T. Male Associates provided site design, SEQRA compliance support and municipal permitting for this pioneering project in Halfmoon.
On Wednesday, April 27, New York based solar energy provider EnterSolar announced the construction of a 1,700 panel solar panel field at their Cary Road site located in the Town of Halfmoon. The Halfmoon Community Solar Project is New York State's first shared renewable solar project and will provide Capital Region residents with access to clean, affordable solar energy, without the need to install panels on their own homes.
New York State Electric & Gas customers living in Washington, Columbia, Saratoga, Essex and Rensselaer counties have the opportunity to buy in to the community solar project by purchasing a panel in the solar field. This shared renewables project is expected to be completed by late summer and will generate enough electricity to power approximately 103 average sized homes.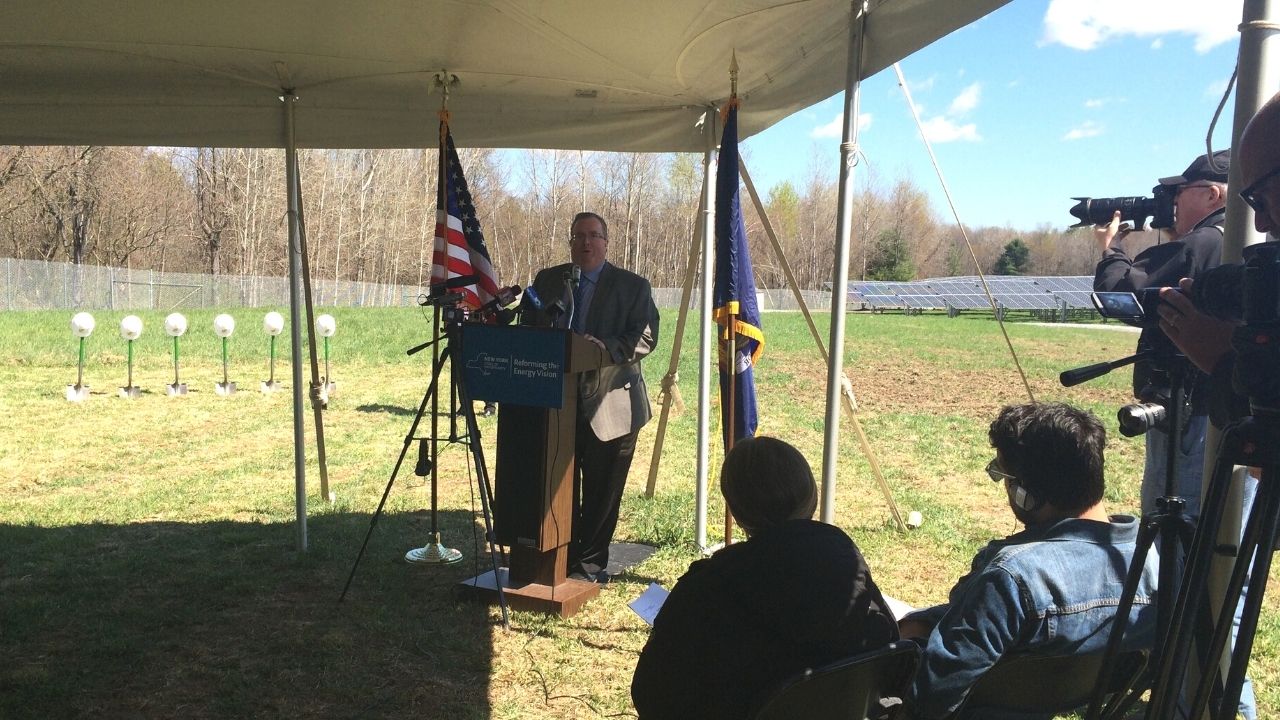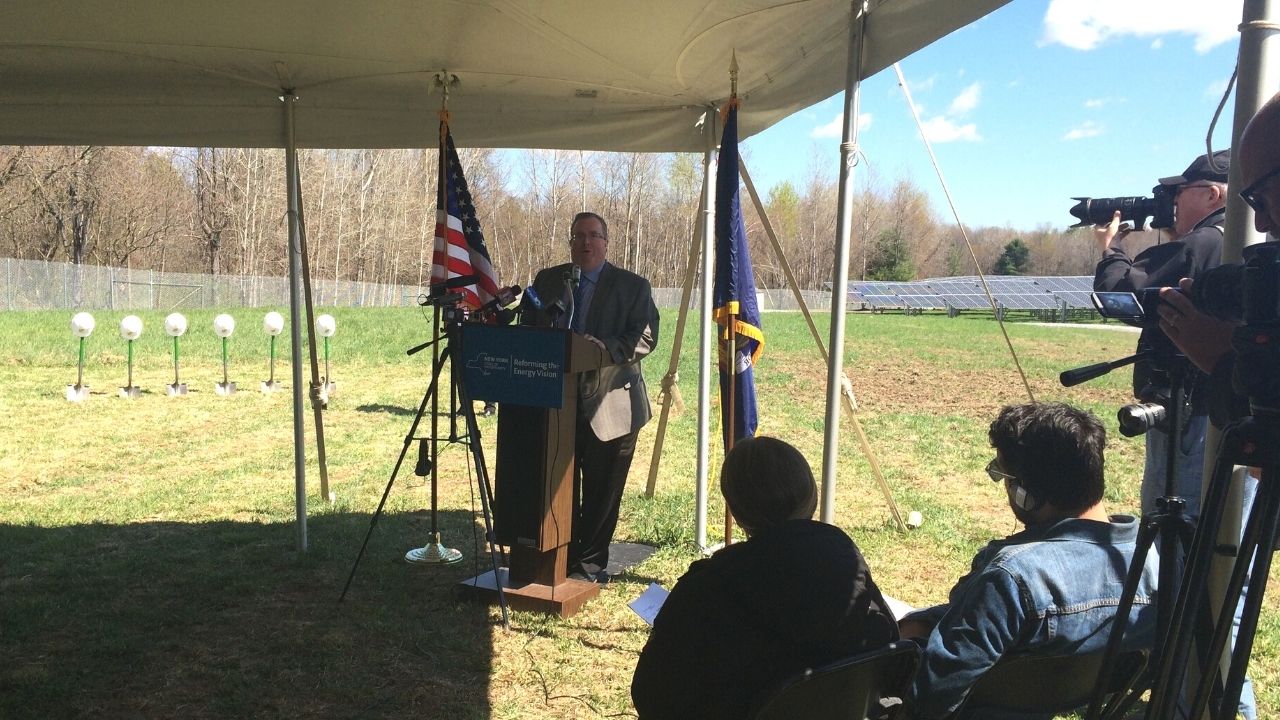 The Halfmoon Community Solar Project is a component of Governor Cuomo's NY-Sun Initiative, which allocated $1 billion to help increase solar infrastructure in the state. The state's initiative allows private companies like EnterSolar the opportunity to pass credits along to their solar customers.
NYSERDA Groundbreaking Ceremony
NYSERDA, the New York State Department of Public Service (DPS), Clean Energy Collective, and EnterSolar hosted a groundbreaking ceremony at the site on Wednesday that was attended by the Town Supervisor, Kevin Tollisen and many others. Supervisor Tollisen pointed out that Halfmoon has been home to other pioneering solar projects, such as the first solar powered Town Hall some fifty years ago, which has earned it the nickname "Solar Town, USA."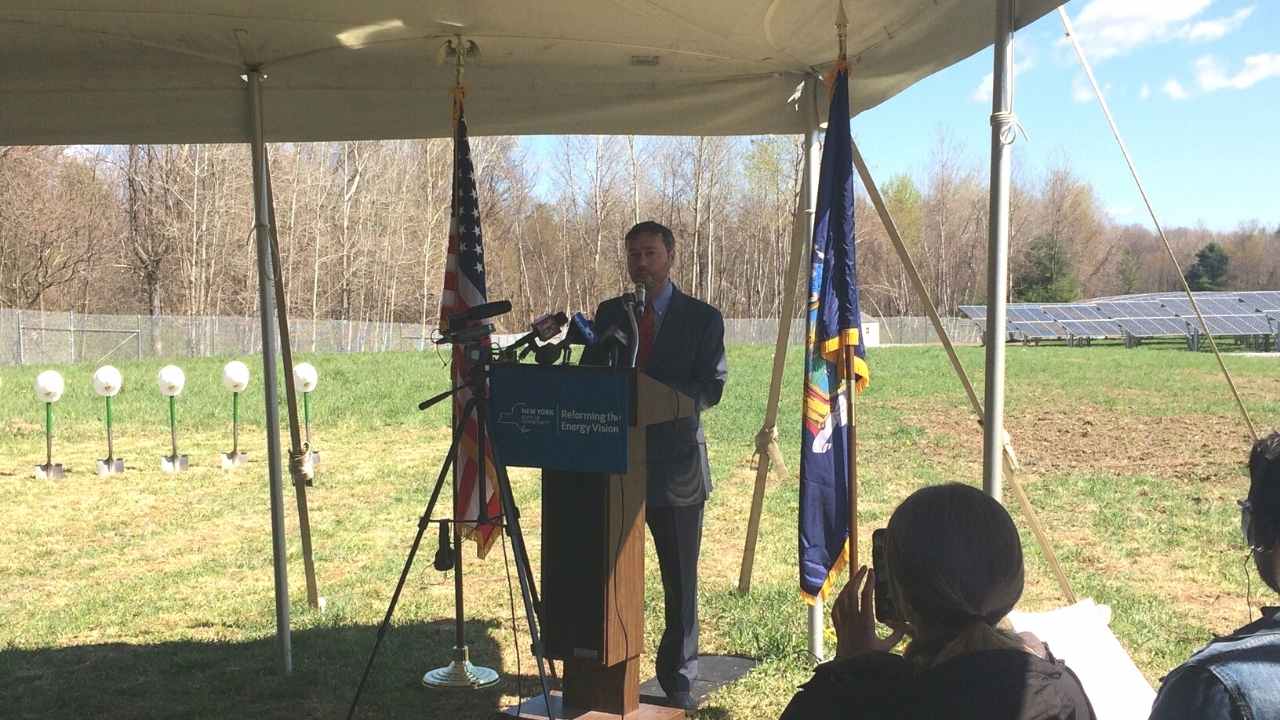 Learn More about Our Renewable Solar Energy Services
To learn more about our solar energy services and capabilities of our award winning firm, please browse our solar energy services. If you need a quote for a project, in New York, or elsewhere in the Northeastern United States, please give us a call today at 518-786-7400 or complete our quick and easy contact form.