C.T. Male Associates Runs the Malta BPA 5k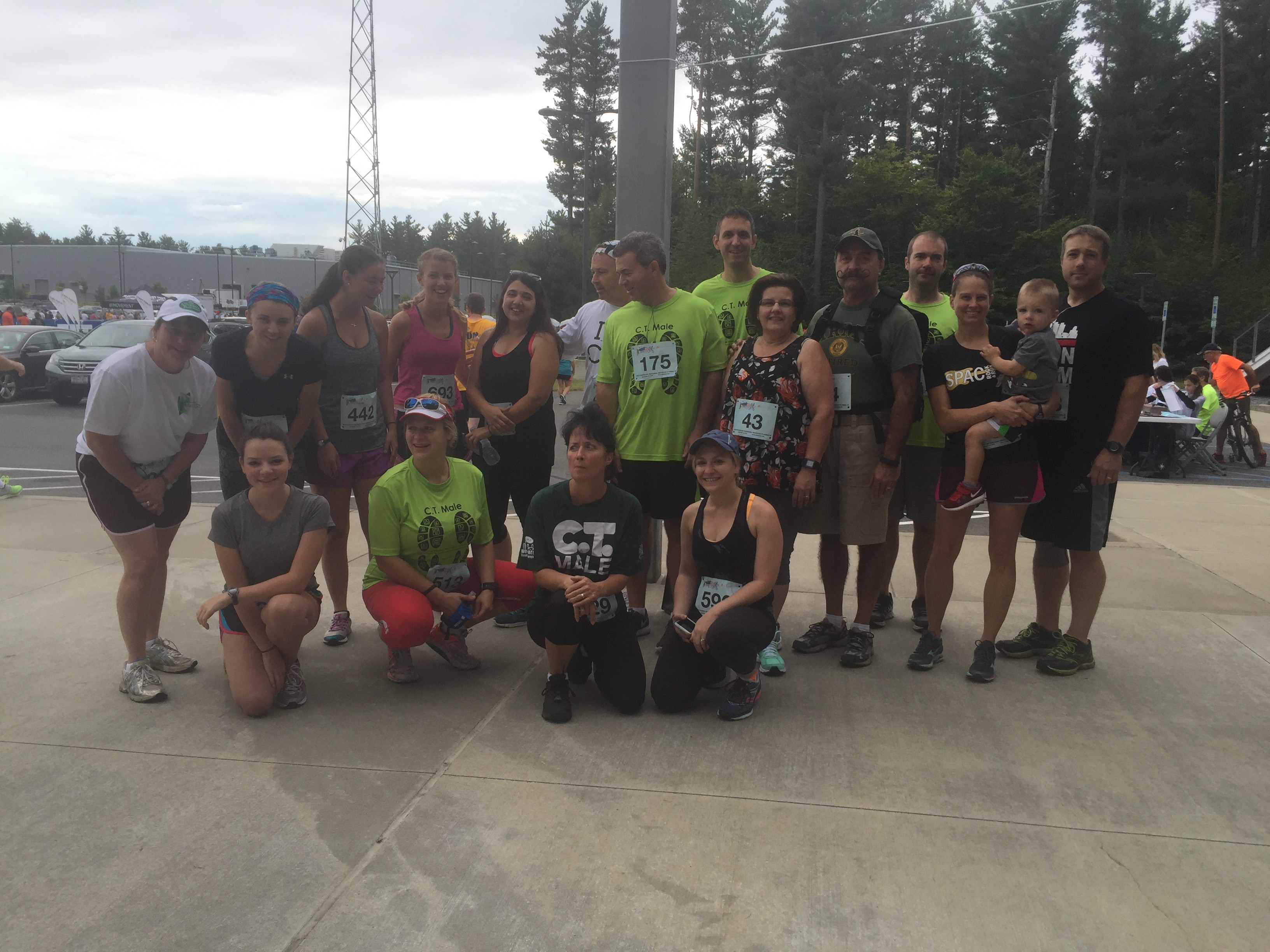 On Saturday September 10, 2016, CTM fielded a team of 17 runners participating in the 7th annual Malta BPA 5K race, benefiting VETHELP which assists homeless veterans, Malta-Stillwater EMS, Round Lake Volunteer F.D. & Malta Ridge Volunteer F.D., Inc.
Our team was comprised of Phil & Brenda Moehringer, Jon & Renay Dippert, Tanya & Allison Liuzzo, Alice & Dave Benamati, Paul Guillet, Olya Prevo-White, Brittany Winslow and her friend Morgan Mueller, Larene Cameron, Justin Campbell, Lauren Sherman, Dawn Raciti and Jim Edwards.
Out of 664 finishers, Brittany Winslow led the CTM team finishing 15th overall and 1st in her division. Great job Brittany!! She was followed by her friend Brooke Mueller & Larene Cameron who finished 43rd & 54th respectively overall. Larene also finished first in her age group. Way to go Larene! Justin Campbell was the fastest among the CTM men finishing 67th overall. Jim Edwards, John Dippert & Paul Guillet followed at 130th, 225th & 240th respectively. Nice job everyone!!!
Thanks to everyone for participating in such a great cause on a very humid morning. Way to go everyone!!