Join C.T. Male Associates & Get Involved in National Environmental Education Week & Earth Day 2016
Many people are already familiar with Earth Day, but many may not know that April 17-23, 2016 is National Environmental Education Week! During this time of year, it is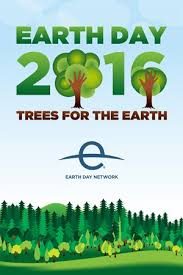 important that we take the time to reflect on the impact we've had on our environment and consider what we can do to help protect and preserve our planet for future generations.
This year's theme for National Environmental Education Week is "Greening STEM: Rooted in Math." Through environmental education, educators show students how science is a part of our daily lives, teach them the skills to develop a deeper understanding of environmental issues, and encourage them to make responsible decisions. A program created by the National Environmental Education & Training Foundation, National Environmental Education Week is now in its 12th year with events celebrated across the country.
Earth Day, which falls during Environmental Education Week, serves as an important time to reflect on our environmental impact and explore what we can do to protect our planet. The theme for this year's Earth Day is "Trees for the Earth" and represents the most ambitious goal yet. Starting now, the goal is to plant 7.8 billion trees over the next five years! First celebrated in 1970, Earth Day is celebrated in over 190 countries every year, with events held worldwide to demonstrate support for environmental protection.
C.T. Male Associates Supports National Environmental Education Week & Earth Day
C.T. Male Associates continues to actively support environmental education efforts centered around National Environmental Education Week and Earth Day through our annual sponsorship and involvement in the Eastern New York Chapter of the Air & Waste Management Association's Earth Day Grant Program. Since 2002, C.T. Male Associates has provided financial sponsorship and staff volunteer in administering the Earth Day Grant program. This program has awarded more than 220 grants totaling approximately $95,100 to schools in our region (i.e., located within the 12-zip codes). The funds from these grants help support various environmental education projects, studies and events.
How will Earth Day inspire you to get involved this year? Consider volunteering your time to help clean up a park, participate in a community garden, plant trees, or teach your children the importance of conservation and recycling. It is important to remember that every day, not just April 22, should be Earth Day and with all of us working together, we can make a difference.