National Architecture Week – April 8-14, 2018
As Natio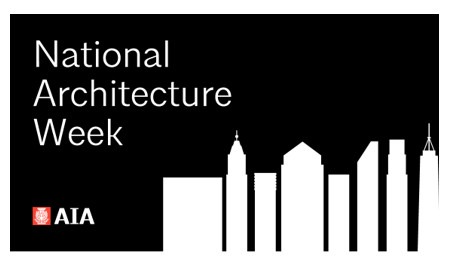 nal Architecture Week approaches, maybe you start thinking about architecture in general, what makes good architecture, what is an Architect, or even what does an Architect actually do? As a business, property, or home-owner, maybe you're going so far as to ask, "What can an architect do for me?", or "Why do I need to get them involved?"
Starting with the basics, an Architect is defined by Oxford & Merriam Webster Dictionary as:
A Person who Designs Buildings and Advises/Administers in their construction.
A Person who is responsible for inventing or realizing a particular idea or project.
A Person who designs and guides a plan or undertaking.
At C.T. Male Associates, we identify more closely with the last definition.  While traditionally our Architects are involved with the design, advising, and administering of a building construction project; including knowledge as it relates to Code Compliance issues, ADA and Accessibility Guidelines, advanced building products and systems, energy efficient and sustainable design approaches, and space arrangement, flow, and function; C.T. Male Associates recognizes the additional skills an Architect provides beyond the footprint of a building.
As part of an Architect's everyday duties, it is their responsibility to have a working understanding of all other disciplines in the building and construction industry. This knowledge base, along with the formal training an Architect receives, gives them the ability to organize, coordinate, and facilitate interactions between all parties and disciplines involved on a given project.
At C.T. Male Associates our Architects could be the point of contact, Project Manager, Project Architect, Job Captain, or Quality Control reviewer – all key to providing our clients with superior service.
Learn More About Our Architecture Services 
If you would like more information about our Architectural services or need a quote for a project, please contact the C.T. Male Associates architectural division using our quick and easy contact form or give us a call at 518-786-7400.