New York Celebrates the 50th Anniversary of the Clean Water Act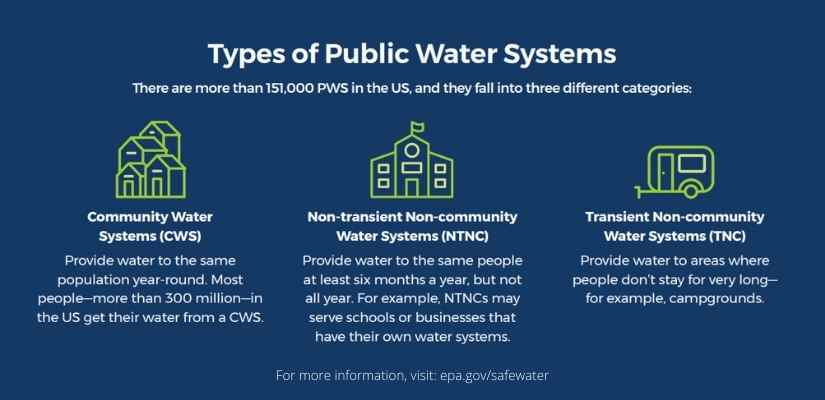 Clean water is an asset to a community's health and economic vitality. During Water Week we encourage you to find ways to help protect and conserve New York's water resources.
As the Empire State celebrates the 50th Anniversary of the Clean Water Act Is important to remind ourselves that we are amidst the splendor, beauty and abundance of water resources. whether they be in our lakes, rivers, streams, wetlands, and groundwater for all of us to use and enjoy.
At C.T. Male we have designed and maintained a rain garden to reduce localized flooding, standing water issues, and stormwater runoff from leaving our property. The benefits of planting rain gardens include pollution control, flooding protection, habitat creation, and water conservation. In keeping with the 50th Anniversary of the Clean Water Act, this year's theme also centers on the 7,850 lakes, reservoirs and ponds in our state. This includes over 3,000 larger named lakes (over 6.4 acres), about 500 larger unnamed ponds, and about 4,300 smaller named and unnamed waterbodies of some significance that have been included into the official count (NYSDEC, 2022).
DID You know?
Which State has the most lakes? Alaska
(over 30 million lakes over 20 acres in size and two times the inland volume of water as Minnesota (The land of 10,000 Lakes))
What is the largest lake in the US? Lake Superior
(31,700 square miles and maximum depth of 1,332 feet. Being the 3rd largest lake by volume in the world it holds 10% of the world's fresh surface water and has 30 times the water volume of Lake Erie)
What is the largest lake in New York State (NYS)? Lake Erie is the largest lake that you can find in NYS (12th largest freshwater lake in the world). Discovered by French explorer Louis Joliet in 1669 it was produced by a depression from a sliding glacier less than 4,000 years ago and discharges at its eastern end through the Niagara River. This lake has a total surface area of over 9,910 square miles, 368 miles of shoreline, and holds a total volume of 115.2 cubic miles. Lake Erie's environmental health has been a concern for many decades and is experiencing problems such as algal blooms and eutrophication.
Lake Champlain is the largest freshwater lake that you can find in NYS. Known for its clarity, beauty and tranquility the lake has a maximum depth of 400 feet, surface area of 490 square miles and a water volume of 6.19 cubic miles.
What is the deepest lake in the US? Crater Lake, Oregon (1,943 feet deep, 9th deepest in the world)
What is the deepest lake in NYS? Seneca Lake (618 feet)
What is the largest alpine lake in the US? Lake Tahoe
(At 6,225 feet above sea level it is also considered to be one of the clearest lakes)
Are there any states with no lakes? Maryland
The state with the most manmade lakes? Oklahoma (>200)
The largest man-made lake in NYS is the Great Sacandaga Lake which was formed when the Sacandaga River was dammed to provide flood and flow control in the Hudson Valley. The Great Sacandaga has a maximum depth of 70 feet, holds 22.92 billion cubic feet of fresh water and offers a wide variety of recreational activities.
At C.T. Male we have hydrogeologists, hydrologists, engineers, architects and planners committed to protect and preserve our water resources.
DID You know?
A hydrogeologist is a person who studies the ways that groundwater (hydro) moves through the soil and rock of the earth (geology). Hydrogeology deals with how water gets into the ground (recharge), how it flows in the subsurface (through aquifers) and how groundwater interacts with the surrounding soil and rock (the geology). A similar profession, a hydrologist, is someone who studies surface water. Water is an essential part of life on earth and is something that people, plants and animals need to survive.
Finding, developing, and managing groundwater supplies is only a part of what hydrogeologists do at C.T. Male. Our hydrogeologists are also utilized to prevent clean groundwater from becoming polluted or to restore formerly clean water supplies that have become impacted and require remediation. In addition, water inflow can be a problem (e.g., safety hazard, construction delays, etc.), such as at a construction site or at an operating mine. Prior to planning an excavation, our professional services can be used to determine if groundwater seepage into the site could pose a potential problem and, if so, design a system to dewater your project sites.
C.T. Male Associates provides hydraulics and hydrology services throughout New York State, from Glens Falls to Syracuse, the Adirondacks to the Lower Hudson Valley.