NYS Legislature Passes Budget Legislation to Extend NYSDEC Brownfield Cleanup Program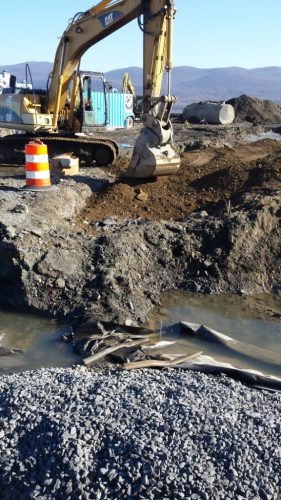 The New York State Legislature recently passed budget legislation that included a 10-year extension to NYSDEC's Brownfield Cleanup Program ("BCP").  This legislation provides a measure of certainty to entities contemplating BCP projects in NYS.  Since 2003 the NYS BCP has received nearly 1,200 applications to encourage private-sector cleanups of brownfields and to promote their redevelopment.  Many of the projects have had a side benefit of revitalizing economically blighted communities. C.T. Male's Environmental Services Division has had tremendous success with over 40 BCP & ERP projects. This success is the result of many years of experience, in-depth understanding of the BCP program, good working relationship with DEC staff and an in-house team of over thirty engineers, geologists, hydrogeologists, and scientists available to work on brownfield projects. This skill set and experience allows our Clients to achieve timely Certificate of Completions (CoCs), take advantage of the environmental protections, and claim the robust tax credits available through the BCP.  The tax credits can support site redevelopment or reuse of suspect or contaminated sites that would not be developed otherwise. The extension of the BCP is attached to the budget so it is effective immediately and provides Applicants until December 31, 2032 to enter into a BCP Agreement and extending the CoC deadline to December 31, 2036. Here is an overview of other significant changes to the BCP amendments which are effective immediately:
Unlike BCP sites located elsewhere in NYS, New York City (NYC) BCP sites are not entitled to Tangible Property Credits (TPCs) related to development unless they satisfy additional requirements or "gates". There are two new "gates" that will allow TPCs for NYC BCP sites which include 1) a project that is a disadvantaged community, within a designated Brownfield Opportunity Area and meets applicable conformance requirements or 2) a project that is being developed as a renewable energy facility.
For BCP projects that received a CoC between July 1, 2015 and June 24, 2021 they may now claim additional site preparation credits and onsite groundwater remediation credits for up to seven (7) years following the issuance of their CoC. Previously, the credits had to be claimed within five (5) years from the issuance of the subject CoC.
TPCs will be allowed for up to 15 years after the issuance of a CoC. This revision also applies to BCP sites issued a CoC between March 20, 2010 and December 31, 2015.
The percentage for calculating TPCs can be increased by various factors. Previously, the standard percentage for calculating TPCs was 10% but now could be up to 24%. For BCP projects accepted into the BCP after January 1, 2023 an extra five (5) percentage points or "bump-ups", can be claimed if the sites are located in a disadvantaged community or if they are to be developed as renewable energy facilities.
The TPC calculation for sites remediated to the highest standard (Track 1) can now include costs paid for stadiums, smaller athletic facilities, and other improvements.
The new amendments require Applicants to pay a nonrefundable program fee to the NYSDEC along with the submission of an executed Brownfield Cleanup Agreement (BCA) in the amount of $50,000. This fee can be waived if the Applicant demonstrates financial hardship; however, the program fee does not qualify for any of the available tax credits. The new program fee will be credited to the "oversight and assistance" account of the hazardous waste remedial fund, into which NYSDEC's BCP oversight costs charged under pre-2015 law were deposited. This account is dedicated for use by the NYSDEC, the NYSDOH and the Department of Law for various remedial programs, including the BCP, the brownfield opportunity area (BOA) program, and the State's "superfund" program (among other uses). The Budget does not expressly set aside the fee to fund staff and resources dedicated to the BCP. This fee could be viewed as an impediment to entry into the BCP; however, the law provides opportunities to avoid paying this "entry fee", including consideration of economic viability, the value of the property versus cost of remediation, benefit to local communities, etc.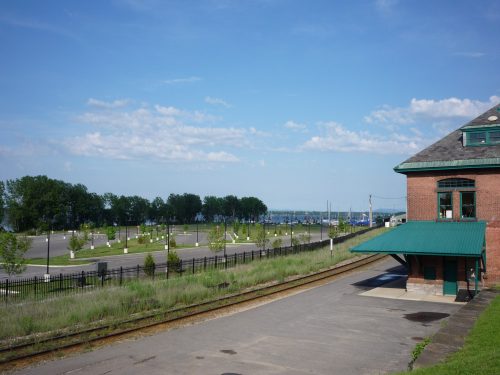 Additionally, the NYSDEC has announced proposed changes to the NYSDEC 6 NYCRR Part 375 with respect to the BCP (https://www.dec.ny.gov/regulations/101908.html). The proposed changes, clarifications, and modifications to the Part 375 regulations relate to State Superfund Program enhancements, provide updates to the State's Soil Cleanup Objectives (SCOs) and create new SCOs for select compounds (e.g., PFOA, PFOS, aniline, and nitrobenzene), and codification to increase enforcement actions.  As part of the review process, the NYSDEC has received public comments on the proposed changes to the regulations as the written public comment period just ended on April 21, 2022. The professional engineers and geologists at C.T. Male were actively engaged with numerous professional and business organizations to advocate on behalf of our Clients to promote a balanced approach to brownfield redevelopment and site reuse. It will likely take some time for the NYSDEC to sort through these comments prior to promulgating its final Part 375 regulations and we will keep you updated as developments arise.
Please do not hesitate to contact our Poughkeepsie team, Jim McIver, P.G., Kristine Garbarino, P.G. and Rosaura Andujar-McNeil, P.E. at  (845) 454-4400 or our Latham office staff, Mark Williams, P.G., Kirk Moline, P.G., Jeff Marx, P.E. and Chris Koenig at (518) 786-7400, with any questions you may have regarding how these BCP/Part 375 changes may impact your site redevelopment or reuse goals.