The Sky's the Limit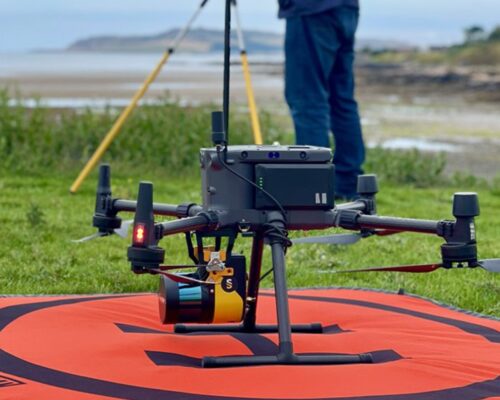 Aerial LiDAR mobilizes laser scanning surveying to create exceptional value for clients.
Imagine soaring over rugged terrain to swiftly and safely document accident scenes, conduct industrial and utility inspections, monitor wildlife, or create detailed topographical maps. Nothing is beyond your reach – or hidden from view, even through a canopy of leaves. It may sound like a virtual reality game, but it's all in a day's work for C.T. Male, whose survey professionals are mobilizing high-definition 3D laser scanning or LiDAR (Light Detection and Range) via an Unmanned Aerial Vehicle (UAV) or drone.
Leading-edge technology isn't magic: it takes both knowledge and experience to get the most out of sophisticated tools like LiDAR. C.T. Male was an early adopter of LiDAR: we recognized its potential for clients who require precise and accurate data to inform critical decisions. Over the past 13+ years, the company has leveraged LiDAR on a diverse array of projects including boundary and topographic surveys; quality control/inspection; recording existing conditions; FEMA elevation certificates; and accident reconstruction.
LiDAR generates millions of data points which can be registered to create a single three-dimensional point cloud that can be used for fly-though modeling, Building Information Modeling (BIM), and CAD drawings of almost any type of project. Taking the technology airborne leverages LiDAR's power to even greater advantage, increasing benefits to our clients:
Generate large amounts of highly accurate data in a single drone flight
Save time in the field and in the processing of the dataset
Fewer ground control points (GCPs) required for large flight areas
Increased accessibility to hard-to-reach areas
Increased safety
Data can be captured through heavy vegetation and tree canopies
Less disruption to surrounding traffic and other activities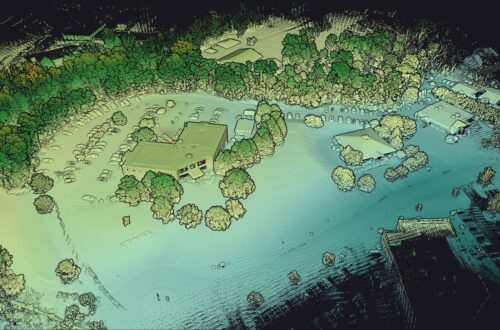 Launching aerial LiDAR surveying services is just the latest in a long line of C.T. Male innovations that put the right tools into the right hands, all in service to the client's vision and goals. "Being mindful of the human impact of the work we do – that's always been a big part of who we are as a firm," notes Raymond Liuzzo, VP of Survey & Business Management and Survey Division Manager. "Our commitment to serving clients and communities inspires us to stay abreast of next-generation surveying technologies. Aerial LiDAR adds exceptional value by streamlining data collection and providing greater versatility to our surveying and mapping services."