Vision, Teamwork, Community… C.T. Male Associates Supports, Participates In Capital District Future City Competition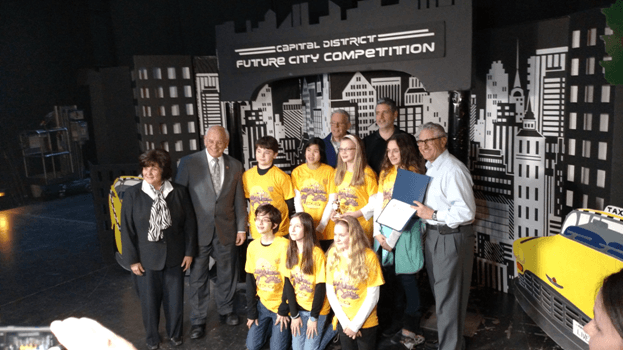 Vision, Teamwork, Community… These three words are the common theme to the Capital District Future City Competition that celebrated 15 years on January 9th at Proctors Theater in Schenectady, NY. The Future City Competition is a national program sponsored by DiscoverE, which was formerly National Engineers Week Foundation. This competition's mission is to provide "a fun and exciting educational engineering program for 6th, 7th and 8th school grade students that combine a stimulating engineering challenge with "a hands-on" application to present their vision of a city of the future.
Employees of C.T. Male Associates have supported this fun, yet educational, competition for middle school students for over 10 years. This support is also shared with a variety of engineering firms in the Capital District area. Over the past few years, C.T. Male Associates has sponsored the specialty award Excellence in Environmental Stewardship and our employees participate as engineering mentors and competition judges. We take great pride in the participation by our employees and cannot thank them enough for mentoring the future engineering community.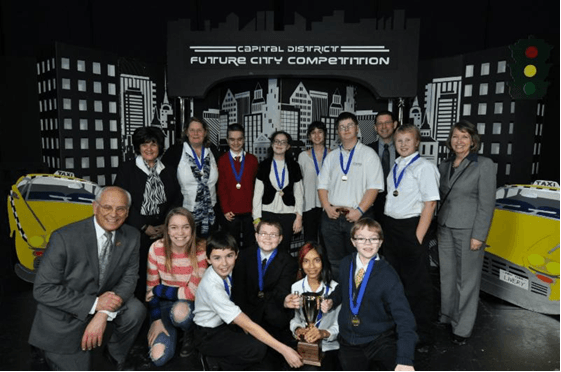 The Excellence in Environmental Stewardship award was presented to Gowana Middle School of the Shenendehowa Central School District for their City named "Nueva Basura." The 2015-2016 overall winner of the regional completion was New Lebanon Jr/Sr High School with their City named "Marhielo." This qualified them for the national competition and the students will be heading to Washington, DC. We wish them luck and safe travels for the February 2016 event. Please visit the Future City website to view a list of all the winners of the event.