C.T. Male Associates' Summer Internships
Each summer, C.T. Male Associates offers several internships spanning our multidisciplinary services. Starting himself as a C.T. Male Associates' intern, our President & CEO, Dave Roecker, feels strongly that this program offers many benefits to both the students and the employees engaged in the process. Not only do the students gain valuable experience in a professional setting, our employees also receive support from an engaged assistant for several weeks and they have the chance to share the knowledge they have acquired in their respective fields.
In 2019, C.T. Male Associates hired ten interns to assist in our Civil Engineering, Environmental Services, Land Surveying, Electrical Engineering, and Land Services divisions as well as in our Administrative, I.T. and Marketing departments. Each intern gained real-world work experience participating in a variety of projects. They also participated in firm events including picnics, BBQs, and ice cream socials.
Based on the feedback below, it sounds like C.T. Male Associates' 2019 Summer Interns agree that this program is worthwhile and should be an essential part of the firm's future.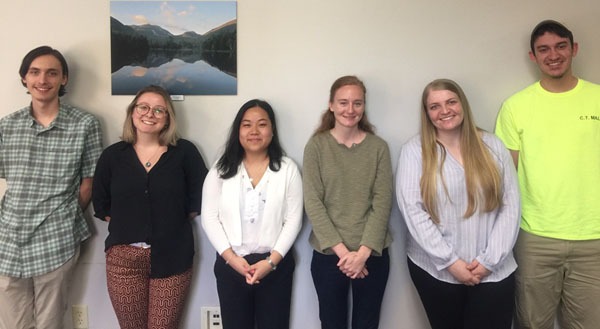 "Great internship for anyone looking for a job that gives you lots of opportunity!" – Joe Mosack, Land Surveying

"The whole experience was completely new for me, but I really enjoyed it." -Vivian Shan, Electrical Engineering

"Everyone here is super friendly and helpful" – Abby Hill, Civil Engineering

"This internship gave me some practical, in-field work experience." – Alex Gonnella, I.T. Dept.

"I will miss the sense of community here at C.T. Male." – Olivia Perrins, Land Services

"Just about everything I did was new so I learned a lot." – Jakob Wiegand, Environmental Services

"This internship really helped me apply the skills I've been learning in school to real life situations." – Lauren Adams, Marketing Dept.

"I do not think there is much more C.T. Male could have done to improve my internship. The people I had a chance to work with this summer were outstanding and gave me multiple opportunities to learn more about this line of work." – Daniel Murphy, Environmental Services
If you'd like to apply for an internship at C.T. Male Associates, keep an eye on the Career Opportunities page of our website; applications for the summer of 2021 will be posted in October.