C.T. Male Associates Participates in Building Safety Month
A Celebration of Building Safety: Maximizing Resilience, Minimizing Risks
C.T. Male Associates proudly celebrates Building Safety Month during May. Building Safety Month is a public safety awareness campaign to help individuals, families, and businesses understand what it takes to create safe, resilient, affordable and energy‐efficient homes and buildings.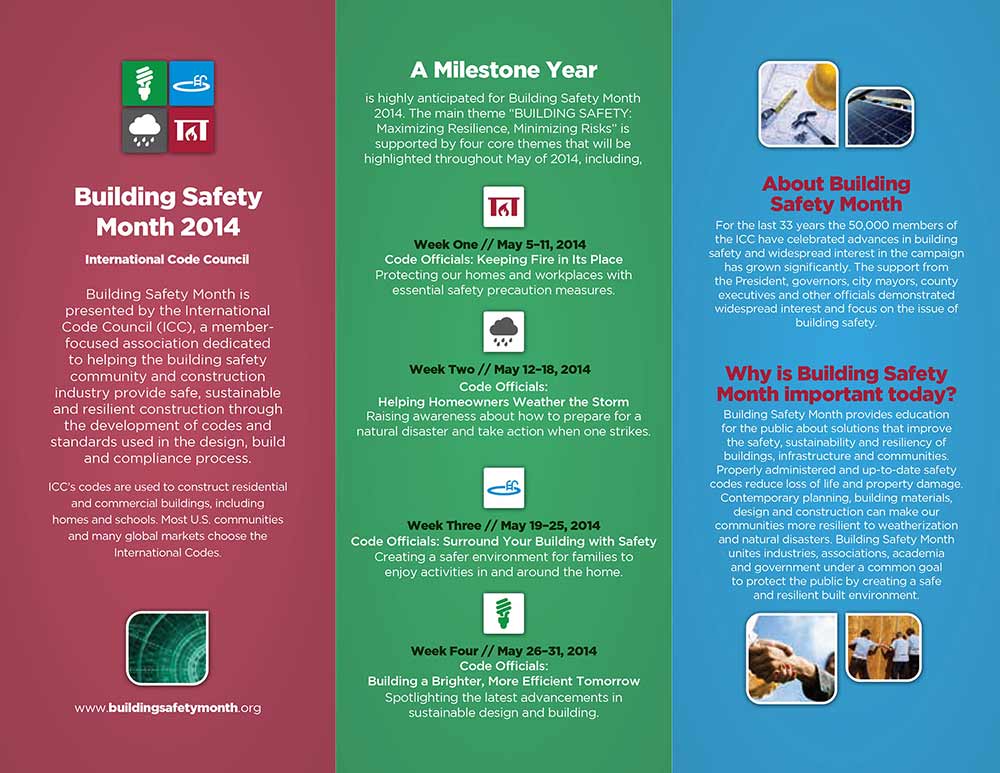 Each year, presidential, gubernatorial and municipal proclamations are approved to bring attention to Building Safety Month. This year's theme is Building Safety: Maximizing Resilience, Minimizing Risks. Weekly themes during Building Safety Month are: May 5‐11, Keeping Fire in Its Place; May 12‐18, Helping Homeowners Weather the Storm; May 19‐25, Surround Your Building with Safety; and May 26‐31, Building a Brighter, More Efficient Tomorrow.
Homes and buildings that are built in compliance with building safety codes result in resilient structures that minimize the risks of death, injury and property damage. Regardless of the department code officials work in—building, fire, planning or elsewhere—they work hard every day to provide public safety by ensuring buildings are constructed safely. Because resilient structures minimize the risk of property damage, property owners may pay lower insurance costs and millions of taxpayer dollars can be saved when rebuilding from natural disasters.
Based on building science, technical knowledge and past experiences, model building codes provide protection from man‐made and natural disasters, guarding public health and reducing property losses. The codes address all aspects of construction, from structural to fire prevention, plumbing, and mechanical systems and energy efficiency.
Building codes have protected the public for thousands of years. The earliest known code of Law—the Code of Hammurabi, king of the Babylonian Empire, written circa 2200 B.C.—assessed severe penalties, including death, if a building was not constructed safely. The regulation of building construction in the United States dates back to the 1700s. In the early‐1900s, the insurance industry and others with similar concerns developed the first model building code.
The International Code Council, a U.S.‐based membership association, created Building Safety Month as a public service to promote safety in the built environment. Code Council members develop the family of International Codes and standards used in the design, build and compliance process to construct safe, sustainable, affordable and resilient structures. Most U.S. communities use the Council's codes.
For more information about Building Safety Month please contact us or visit the International Code Councils website!