C.T. Male Associates Wins 2015 Canstruction Structural Ingenuity Award!
C.T. Male Associates was once again honored to participate in Canstruction, a unique volunteer design/build competition in which teams must create structures constructed entirely of full cans of food! The goal of Canstruction is to place a visual spotlight on hunger while raising money and food for local food pantries.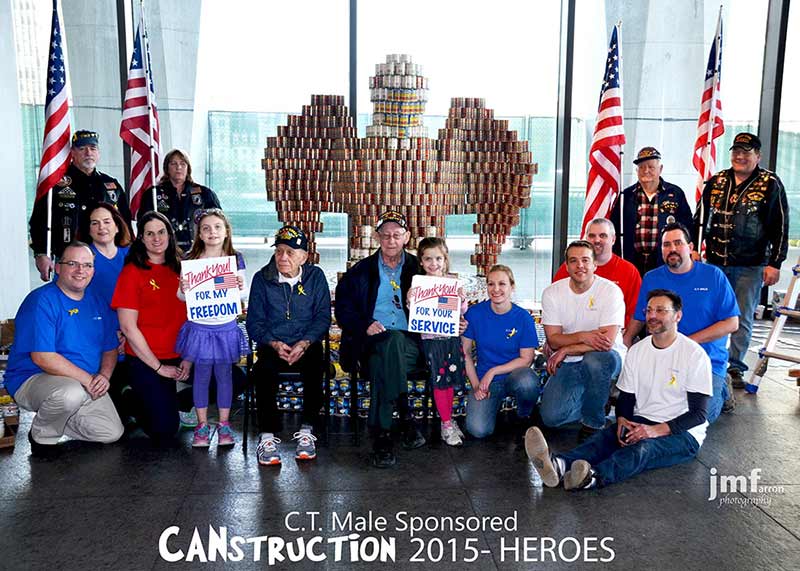 The 2015 canstruction theme was "Heroes— Fighting Hunger One Can at a Time". C.T. Male Associates decided to honor real life heroes—our United States veterans. On Build Day, C.T. Male Associates employees were fortunate enough to have three WWII veterans present as they spent over 7 hours constructing the display. The structure was constructed using over 5,200 canned goods, which will all be donated to the Food Pantries for the Capital District once the 2-week event concludes. The average number of cans used by teams in the Albany competition was 4,000 cans!
This year, C.T. Male Associates' structure was recognized with the award for "Structural Ingenuity," which is given to a structure that shows exemplary engineering design ingenuity.
All Canstructures will be on display until April 16th on the 4th floor of the New York State Museum. The "Voter's Choice" award will be decided by the number of cans visitors to the museum place in the donation boxes at their favorite structure(s), so stop down and support the cause!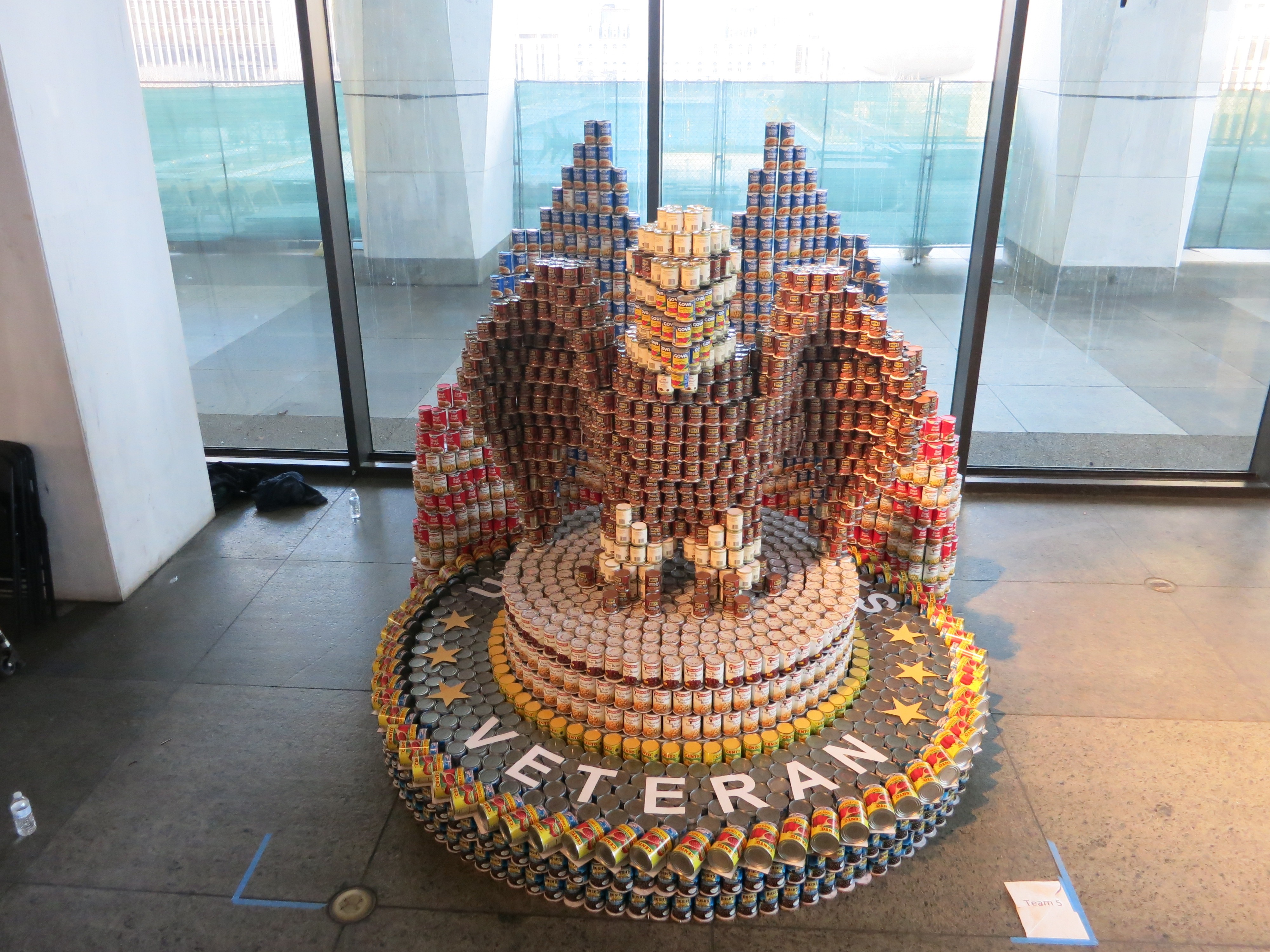 The entire Canstruction team put forth a major effort and many thanks go out to Lauren Kohl and Nick Lobosco (co-chairs), Randy DeFranco, Kathryn Serra, Christa Hay, Joe Farron, Jeff Marx, Dan Achtyl, Ed Vopelak, John Ernst, Chris Secor, Jim Young, and JMFarron Photography. Congratulations to all of the participating teams and thanks for helping fight hunger one can at a time!
Learn more about Capital Region Canstruction 2015 here!