How can a Geographic Information System (GIS) Work For You?
A Geographic Information System, or GIS, is a versatile and powerful tool that stores information about the world as layers of data linked together by location and geography. GIS has become an essential planning and decision-support tool in a world of rapidly expanding geospatial (the geographic location and characteristics of features and boundaries on, above, or below the earth's surface) capabilities.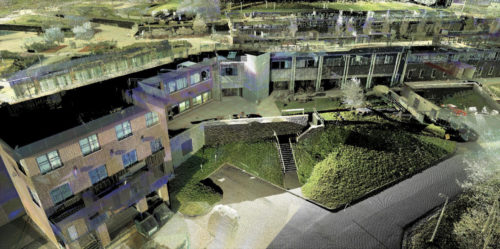 How Does GIS Work?
A GIS is a computerized database management system for the capture, storage, retrieval, analysis and display of spatial data.  With a GIS, a user can apply functions such as query and analysis to provide useful information that can be visualized in the format of a map. GIS maps can display integrated reports, photographic images and other map data.  If you are unfamiliar with map data, below are examples of different maps and the information they provide:
Base Maps: Include streets and highways; district boundaries, postal, and political areas; rivers and lakes; parks and landmarks; place names; and USGS raster maps.
Demographic Maps and Data: Include data related to census, consumer products, financial services, health care, real estate, telecommunications, emergency preparedness, crime, business establishments, and transportation.
Environmental Maps and Data: Include data related to the environment, floodplains, environmental risk, satellite imagery, topography, and natural resources.
General Reference Maps: World and country maps and data that can be a foundation for your database.
Maps present effective ideas and solutions across large projects such as an impact map from Superstorm Sandy or small scale projects such as a Structural Survey of Buildings for Albany Medical Center.
Benefits of Geographic Information Systems
GIS is used to solve problems and can benefit all types of projects, organizations and industries.  There is a growing understanding of the financial and strategic value of GIS.  Below are a few of the benefits of using a GIS:
Cost Savings – GIS software saves time and improves the accessibility of information needed to make decisions by having all data available to the user from one location.  This increase in efficiency produces a cost savings that ultimately pays for itself over time.
Better Decision Making – GIS has the ability to query, analyze and map data to support decision making process and brings both depth and scope to the process with the ability to identify the problem, gather information, evaluate alternative solutions and implement the best solution.
Improved Communications – The visualization aspect of a GIS greatly assists in understanding situations that can improve communication between groups and individuals.  Sharing of the data by numerous users ensures that organizations and users have the most up to date data to make informed and immediate decisions.  Increased communication among individuals and departments reduces redundancy, enhances productivity and improves overall organizational efficiency.
Centralizes Data for Better Record Keeping – GIS brings information from multiple sources and allows to access to data from one location.   No longer does one need to wade through drawers of old maps and documents.  Scanned images can be directly included in a GIS for quick retrieval.
Retains Institutional Knowledge – Capturing the wisdom of experienced workers before they retire is critical to helping ensure an organization can continue with profitable solutions.  Information preserved with a GIS can capture the wealth of knowledge that has been gained from your most experienced work force.
Customization – A GIS can be customized to meet specific needs and of many types of users.
The benefits of GIS are many, and the results for its use speak for themselves.  Paul Lundberg, Assistant Director of Construction Services for Skidmore College states,
"Since we started integrating our underground infrastructure and other facility assets into the GIS format our facilities team grows more and more dependent on a comprehensive 'one stop overview of the campus.' From a management standpoint, the ability to see the 10,000 foot view and have the ability to 'drill down' to specifics on one platform is a powerful tool."
If you have any questions or would like to learn more about the GIS Services at C.T. Male Associates and how GIS can be a powerful tool for you, please contact us at 518-786-7400. Please browse our GIS project portfolio for insight into some of the projects we've completed for clients throughout Upstate and Central NY including Albany, Latham, Saratoga, Syracuse, and much more.